The Tenant's Coach: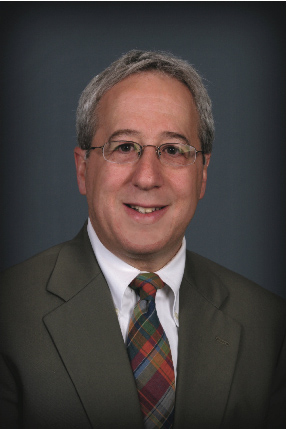 Teaching Companies it's more than just the rent.
In an inconspicuous shared office space on the 39th floor of the IDS Tower in downtown Minneapolis is a consulting business that has never been featured on the business pages, or even produced a brochure. However, it has had a major impact on the skyline of downtown Minneapolis – and points beyond.
Over the past 22 years, Tom Braman and his firm Braman & Associates, have been instrumental in helping companies like Piper Jaffray, Personnel Decisions International, Minnesota Public Radio and the City of Minneapolis plus numerous law firms, architects, medical and media organizations make real estate decisions.
What has been unique about the firm is that from its inception it has only represented tenants and not developers, landlords or builders. That concept of serving tenants was the brainchild of Tom's Father, the late Ed Braman, who pioneered "tenant representation" in the mid 70's with his firm Lease Consultants. Ed was a former Dain, Kalman (now RBC) and Sears real estate executive who believed that landlords had the edge and that tenants needed an advocate with equal expertise and experience. In 1982, when Ed Braman and his then partner, Russ Nelson, opened Braman and Nelson, they accelerated this "focus on tenants" approach to real estate consulting. Since then, other real estate consultants that, in part, focus on tenants have begun operation.
Tom left the life insurance business in 1986 to join the firm. In 1993, Tom and his father formed a partnership with Mary Rekstad which evolved into Braman & Associates. Mary Rekstad continues to be a key player as the firm's financial analyst. Tom and his father worked together for 18 years prior to Ed's death in 2004. He learned the business from Ed, a lovingly curmudgeon-like teacher who treated every client's nickel more carefully than his own. The senior Braman had an encyclopedic knowledge of real estate, a math whiz mind (he never used a calculator) and ethical standards that clients and colleagues marveled at.
In keeping with his father's style, Tom Braman follows a humble, low key approach to his business and its success. His business card has no title and he has never sought industry prominence or media exposure. The firm has no concerns about conflicts of interest because it does not own, lease, or manage properties, meaning it can be totally independent and objective in the recommendations it makes to clients. Braman has broker contacts across the U.S. and recently finished a deal for American Public Media's new Classical South Florida radio station.
The firm's revenues vary depending upon project scope, complexity and transaction value. Services are customized for each project. Its involvement might range from a few hours of consulting time on an office lease renewal to representation of a 100,000 square foot user over several years. That type of work might involve market surveys, preparation of request for proposals, site selection, interviewing architects and contractors, detailed financial analysis (lease vs. own) and assisting the client's real estate attorneys with documentation.
Dean Nelson, Piper Jaffray's director of real estate, says he values Tom Braman for his "expertise and integrity" saying "he always does what he says, and he does it with flawless execution." Nelson adds, "We use his firm for several of our real estate projects and there's never a conflict of interest with real estate brokers because he's independent of them."
For Personnel Decisions International, Braman recently helped the firm select and negotiate for 75,000 square feet of stunning new headquarters space in Brookfield's 33 South Sixth Street that had been vacated by a departing law firm. He also assisted PDI with its 20 other operating offices throughout the U.S. and overseas. "Tom is truly a partner with our organization," explains Jane Wendle, PDI's director of facilities. "I'm on the phone with his firm about six times a day. I don't know how we'd get our work done without him. We've been approached by large, national real estate firms, but they couldn't possibly provide the benefits the Braman firm does. They always exceed our expectations."
Tom Braman says his firm wants to remain small and client centered. "In any economic environment, especially one like this, we need to remain focused on the big picture for our clients. Although rent is a major expense for all companies, many other items in a lease can be just as important. For example, how is the space measured and how does the landlord allocate operating costs and taxes when a building is not fully occupied? Parking, storage and signage are also key considerations. And options for expansion, contraction and cancellation are often more valuable to the tenant than squeezing another 50 cents per square foot out of the rent."
In tough times, Braman advises tenants to talk to their landlords. "The best landlords are flexible and will try to help their tenants." he says. "Remember, it can cost a landlord 10 times as much or more to replace tenants. You can creatively restructure leases with several years remaining into win-win deals."
Dennis B. McGrath
MinnesotaBusiness Magazine. © March, 2009